How Electronics Trends Could Affect Property Claims in 2022
Insurance professionals and policyholders have likely noticed an increase in technology advancements, the number of people working remotely, and the amount of extreme weather that took place in 2020 and 2021. While policyholders have already felt consequences from these, the impacts specific to electronics claims are likely to continue in the coming year.
More Consumer Electronics Use Means More Wear and Tear
Nearly 1 in 4 Americans have been working remotely or in a hybrid setting because of the COVID-19 pandemic, though the trend had begun before then. According to Global Workplace Analytics, remote work has grown 159% since 2009. The advancements to ways policyholders can use consumer electronics, including new features on computers, routers, printers, and other networking equipment, have made that possible. The increased use of these items may take its toll on the equipment, which could potentially lead to more claims.
Among the most common damages to consumer electronics in 2020 and 2021 were high voltage surge and smoke and fire, but the increased use also led to more malfunctions caused by wear and tear, which carriers don't typically cover. That, and the high percentage of non-damaged items that were claimed, made it critical for adjusters to complete equipment evaluations before settling claims – a necessity that will carry over in 2022.
Policyholders working from home are spending more time on their consumer electronics, which increases the risk for damages. Photo Credit: "Computer" by Namair / CC BY 4.0
In the past year, policyholders wanted to buy or replace many of their electronics. Demand increased for items such as gaming systems, electronics, computers, and mobile devices, despite a slowdown in production from factory closures and supply chain problems. When damages did occur, consumers had to find repair options because fewer products were available to purchase. With supply still less than what it was, policyholders and carriers may have to settle for costs that are higher than normal or for equipment that may be a betterment to what the insured had, depending on availability.
In the coming year, carriers will need to continue checking for equipment availability and current market values before settling a claim.
Damages Related to Weather Incidents Are More Prevalent
The United States, like other countries globally, has suffered from a lot of extreme weather, including hurricanes, wildfires, and storms, in recent years. In the first nine months of 2021, the U.S. sustained damaged from 18 weather-related incidents that cost at least $1 billion, according to a report from the National Oceanic and Atmospheric Administration's National Centers for Environmental Information.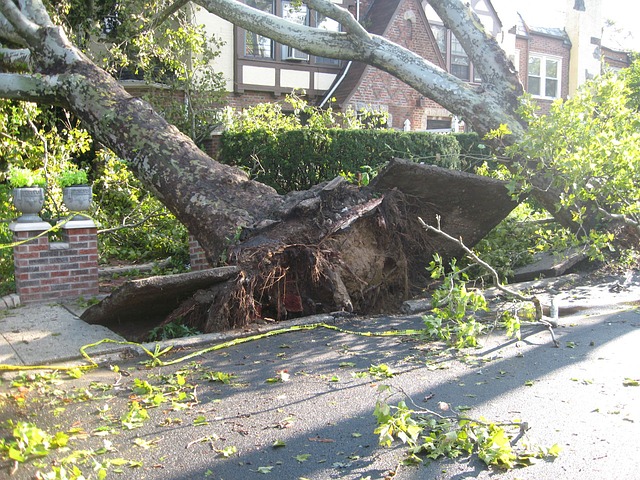 Extreme weather is causing more damages to properties and electronics. Photo Credit: "Tree" by Public Domain Pictures / CC BY 4.0
Catastrophic weather events caused 39% of home insurance claims in 2020, the highest in the last 6 years, according to an Insurance Journal article. Among the most prevalent weather-related perils that year were wind, fire, and lightning. The loss cost and severity of hail claims declined in 2020, though the frequency of the claims remained the same, according to the Insurance Journal article.
While it's good for carriers and policyholders when damage severity decreases, it reiterates the importance of adjusters always verifying scope of damage before settling a claim.
Smart Technology Has Lessened Damage Severity
Regardless of if policyholders are at home or in the office, some losses have decreased in severity because of smart technology.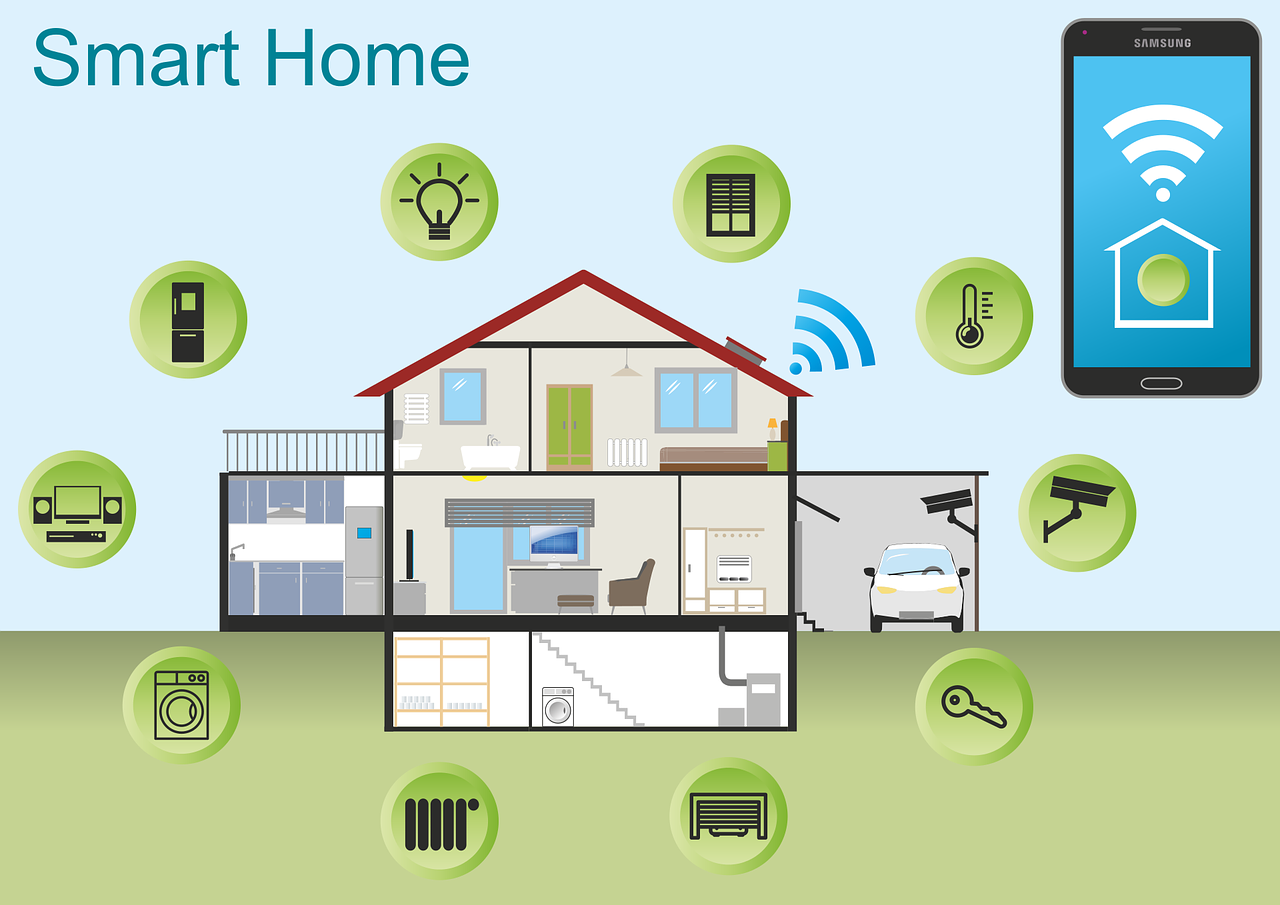 Alerts and smart home technology have helped decrease the severity of property damages. Photo Credit: "Smart Home" by Pixaline/ CC BY 4.0
Water claims from incidents not related to weather increased in 2020. Many water events are typically covered incidents, including burst pipes, accidental leaks, water damage after a fire, water damage from a roof leak, and storm-related claims with water damage through roofs or windows. Despite them happening more often, there was a decrease in costs from water loss from 2019. The report states this is the result of people being at home more often to notice the leak and the increased use of smart water leak detectors.
Heightened monitoring capabilities have also led to a decrease in theft claims because of security systems, cameras, and better lighting, and a reduction in the severity of fire and smoke losses because of smoke and carbon monoxide detectors. In addition to being alerted instantly at their homes, policyholders can also receive notifications through their phone or computer wherever they are, which makes response times much faster.
Smart tech has also improved to alert policyholders of malfunctions to electronics, such as appliances, before they cause other damages. This makes it imperative in the coming year to have an equipment expert conduct an onsite assessment to determine if an item can be repaired rather than the carrier settling for a full replacement.
Assessments for Electrically Powered Items Are More Comprehensive and Faster
Another trend that has helped both insurance professionals and policyholders is enhancement to carrier vendor services, which will provide faster and better claims support service in 2022.
StrikeCheck, the nation's leading provider of assessments for consumer electronics and a variety of other electrically powered equipment and specialty items, has always supported accurate claim results through objective and comprehensive equipment evaluations. Reports include cause of loss and scope of damage determination, expert recommendations for repairs and replacements, and accurate proposals for settlements based on Like Kind and Quality equipment and market value pricing. We enhanced our services based on the changing needs of carriers to now have additional integrations and more service offerings, including lightning verification reports.
Adjusters can go into 2022 being confident that StrikeCheck can help them settle a claim accurately with less potential for claims leakage. Submit an electronics claim to StrikeCheck.