Which Electronic Specialty Items Will Have Wind Losses This Hurricane Season?
Not all electronics are safe from wind impacts, which are covered by most standard homeowners insurance policies. These eight electrically powered specialty items are known to sustain wind losses and are often included in claims.
Electrical Systems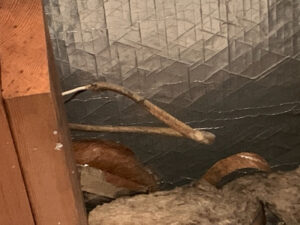 Electrical systems could have wires or electrical power poles disturbed by wind.
Electrical systems have multiple components that transfer electricity from the utility provider to a home or business. Strong winds can cause some equipment, such as the electrical power poles, to become loose in the ground or otherwise disturbed. One sign this has occurred is that the poles can be moved back and forth when force is applied to the base of the service.
2. Electrical Wiring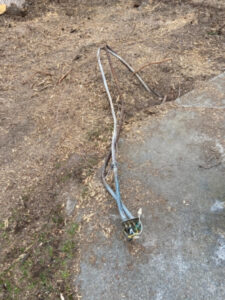 Wind caused a tree to fall and rip wiring out of the ground.
Overhead wiring is susceptible to damages stemming from straight-line winds, tornadoes, and hurricane-force winds. Falling trees, limbs, and other flying debris can fall on wiring and break or add tension to it. Wind could also cause the wiring to be twisted, racked, or separate from a structure, according to the Minnesota Department of Labor and Industry. Not all losses may be immediately visible. An expert should inspect overhead cable and its insulation, supports, and connections. Damaged wiring could result in surge damage to other electronics or could be a fire or safety hazard.
3. Light Fixtures

A light fixture was forcibly blown from its wall mount and shattered upon impact.
Manufacturers have improved quality and design for outdoor light fixtures; however, even they aren't immune from sustaining wind losses. Light fixtures have components that could be susceptible to wind-related impacts or movement. For example, light covers may fall off or the bottom may become cracked, both of which are consistent with physical damage from high winds.
4. Meter Sockets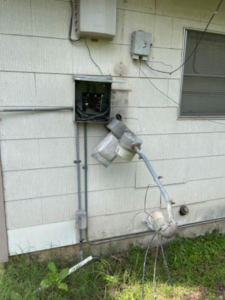 Wind can rip meter sockets off the side of structures.
Meter sockets are outdoor electrical sockets connected to an electrical meter and measure the amount of power a property used. They are built to withstand all types of inclement weather, including heavy wind. Similar to other electrical components, the meter socket may show signs of wind damage if the electrical wiring was physically ripped off the meter socket or if it was separated from the side of the house. Scope of damage should be verified before settling for unnecessary replacements.
5. Pool Equipment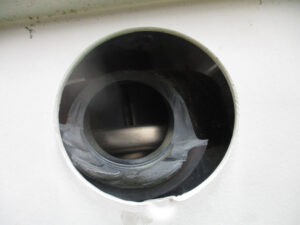 Wind-blown storm debris led to physical damage on the pool heater.
Much of the equipment needed to maintain and operate a pool is outdoors, making it susceptible to wind damages and other perils. Wind can blow objects into pool equipment causing the pool heater, pool pump, and other components to malfunction. For example, the pool filter could sustain impacts to piping and become cracked from wind-blown debris. This could cause multiple leaks that require repairs.
Hot Tubs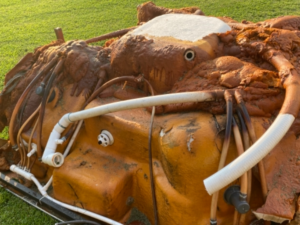 Wind damage can appear in varying degrees, like this hot tub flipped upside down.
Hot tubs are like pool equipment in that multiple components are housed outdoors. However, wind-related losses may appear differently in hot tubs. For example, high winds may cause the cover lift's mechanical arms to bend, dent, or even rip off. This could result in additional damage where the cover lift was mounted, even if the hot tub still functions properly. On the other end of the spectrum, wind could flip the entire hot tub upside down, disconnecting it from all wiring, pumps, and water sources. The scope of damage varies depending on how strong the winds were, among other variables.
Generators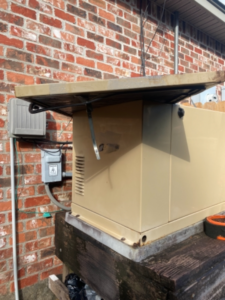 Wind can move covers, exposing more critical components to storm-related perils.
During storms and power outages, policyholders often rely on their generators to keep power running. However, this equipment is also susceptible to wind losses. For example, wind-blown debris can rip power cords from the unit, causing the wire to be grounded and unable to transfer power. More major wind damage could include the generator's top being blown off, exposing other components to storm elements and water exposure.
Solar Power Equipment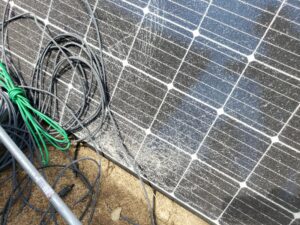 Wind-blown debris can cause solar power losses, despite wind-proofing requirements.
Solar panels are often built with wind proofing in mind, particularly in states that have durability mandates due to frequent hurricane or tornadoes. Solar installers also follow American Society of Civil Engineers guidelines for minimum design loads and wind-resistance testing. In parts of Florida, solar panels must be installed to withstand 170-miles-per-hour winds, and panels and racking equipment have to be tested. Wind-related losses to solar equipment may appear as holes, cracks, or screw penetrations on the solar panels. Impacts also include shattered panels, collapsed racking, and solar inverter malfunctions.
These are a few of the electronic specialty items policyholders use that are included in wind claims. Each one requires a thorough assessment to ensure carriers are delivering accurate settlements quickly. StrikeCheck's expert team helps adjusters confirm cause of loss and scope of damage for equipment included in claims and recommends necessary repairs and replacements. Submit a claim to get your comprehensive assessment report.