New energy-efficient standard affects pool pumps, but not policyholders…yet
The following article on "New energy-efficient standard affects pool pumps, but not policyholders…yet," written by Jay Dykstra of HVACi and StrikeCheck, was originally published on Property Casualty 360.
A new U.S. Department of Energy (DOE) regulation recently went into effect that adds efficiency standards to certain dedicated-purpose pool pump (DPPP) motors manufactured or imported to the United States after July 19, 2021.
Many manufacturers and distributors have been spreading the word about whether their pumps meet the efficiency requirements, but it's critical insurance professionals understand what the standards allow before they settle for unnecessary replacements — particularly because the new guidelines may not have as much of an immediate impact on policyholders.
Not all pool pumps are affected
The updated standards affect newly manufactured or imported in-ground pumps or above-ground pumps used in commercial or residential applications that have up to 2.5 hydraulic horsepower, which is approximately 5 total horsepower (THP).
The responsibility is on the manufacturers and distributors to comply with the regulations. Some smaller single-speed pumps will still meet the efficiency standards and aren't impacted by the changes, but larger single-speed pumps that typically run at a higher flow rate for longer periods may not meet the requirements anymore.
Waterfall pumps are among the pumps that don't have minimum efficiency requirements, even under the new U.S. DOE regulation.
Several types of pumps are also exempt from the efficiency rule, including three-phase pumps and those with a THP greater than 5. Rigid and storable electric spa pumps, integral sand-filter and cartridge-filter pool pumps, and waterfall pumps don't have minimum performance efficiency requirements.
The U.S. Department of Energy's DPPP efficiency standard also has a new way of measuring energy efficiency through the weighted energy factor (WEF), which is based on the amount of water that is pumped and how much energy it takes to pump it. A higher WEF reflects a better energy efficiency.
To ensure consumers know what efficiency rating their pump has, the WEF and THP must now be included on the label to avoid confusion.
Repairs and replacements of non-compatible pumps are still allowed
Policyholders who have pumps that no longer meet the efficiency standards don't need to go buy a new pump. Non-compliant pumps can still be used if they are functioning properly. More importantly, they can continue to be maintained and repaired as usual.
It's also essential to note that all pumps that were manufactured or imported prior to July 19, 2021, can still be lawfully purchased, regardless of whether they are compliant. The guideline says manufacturers or distributors can sell all of the pumps in their inventory prior to July 19 or until they run out. This means even if policyholders must replace their non-compliant pump, they aren't required to buy a variable speed or other compatible pump as long as their like kind and quality equipment is still available to purchase.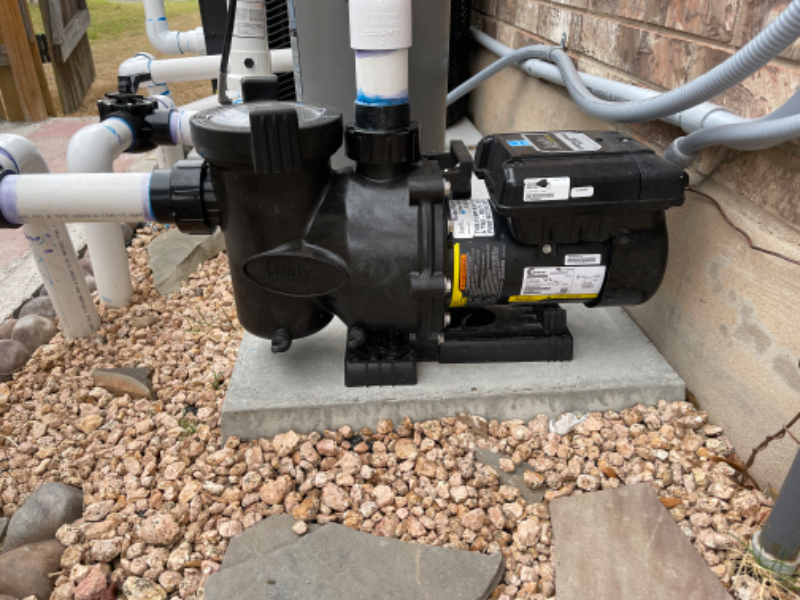 Claimed pool pumps can still be repaired – and replaced using existing inventory – regardless of if they are compatible with the efficiency regulation.
Insurance professionals should keep these facts in mind when handling claims for replacement pool pumps since the regulation has gone into effect. Unnecessary replacements shouldn't be made based on the assumption that the pump is incompatible with new requirements.
Changing regulations often lead to misinformation, rumors, and confusion, but that shouldn't impact the accuracy of insurance claims. Insurance professionals who know what is still allowed, and what may have to change going forward, will keep carrier indemnity leakage down and protect policyholders from unnecessary replacements.