The Show Must Go On! How to Settle Insurance Claims Related to Home Theater Equipment
The sounds envelop them as the on-screen action plays out, making them feel as though they are living in the moment. Some of your policyholders are looking for that movie theater experience at home with large-screen televisions and surround sound, plus thousands of films and shows to choose from thanks to cable, DVDs, and streaming programs. But the customizable home theater equipment that makes this possible is often included in property claims, which tasks adjusters handling them to find accurate cause of loss and verify they are settling for Like Kind and Quality equipment.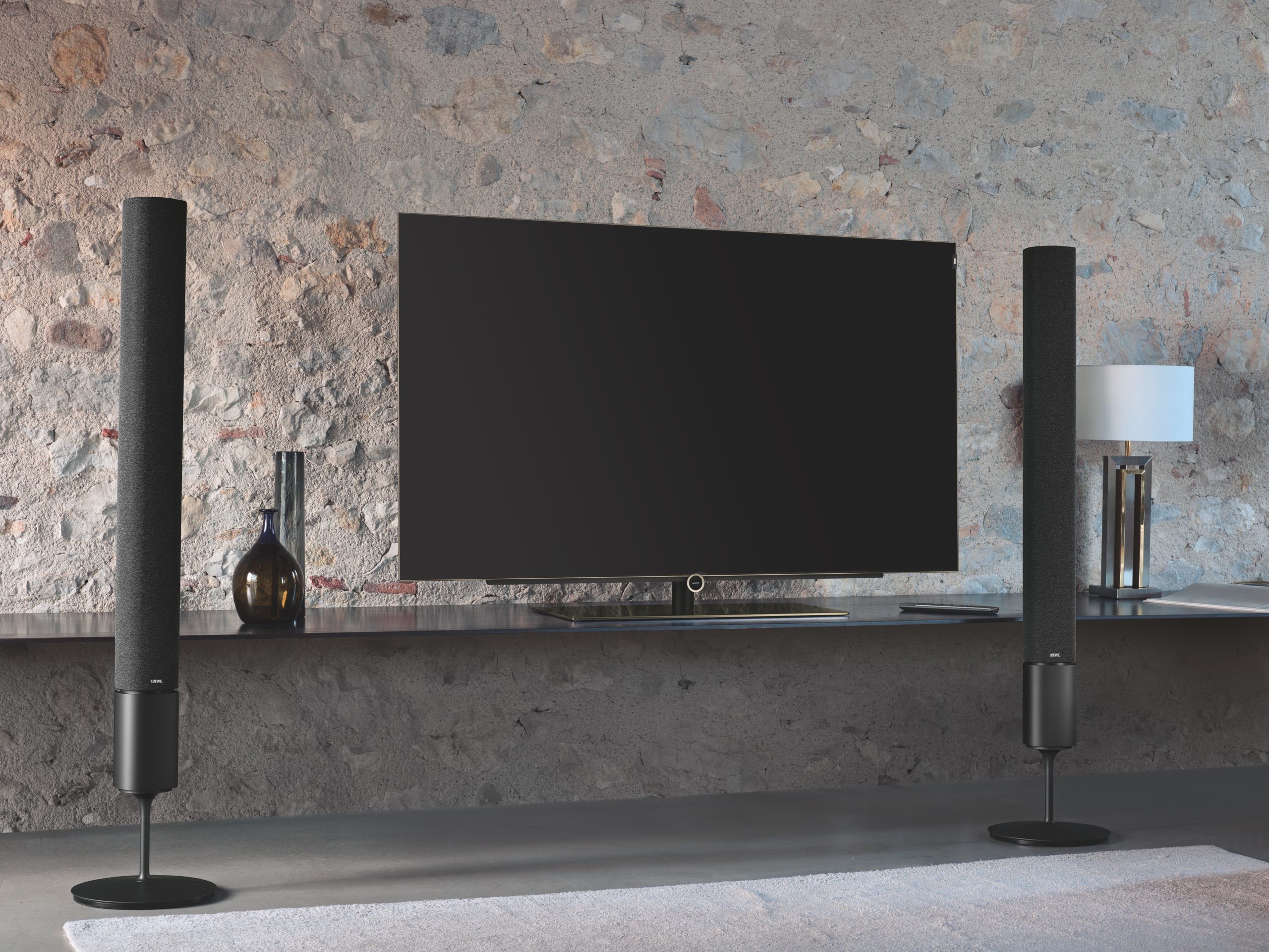 Televisions and speakers are among the home theater equipment that is claimed because of damages. Photo Credit: "Flat Screen Television with Tower Speakers" by Loewe Technologies / CC BY 4.0
Entertainment equipment accounted for 67% of the consumer electronics claims StrikeCheck assessed in 2019. Claims with these items, including  receivers, televisions, speakers, streaming devices, and DVD/Blu-Ray players, were more prevalent than those with communication or home office equipment, according to the StrikeCheck 2020 Annual Claims Report.
Televisions come with a variety of features based on personal preferences. Among the options are different screen resolutions, display settings, media streaming capabilities, gaming modes, picture settings, and motion rates. StrikeCheck assessed thousands of televisions in 2019, making them the most claimed entertainment equipment item. In fact, 40% of all claims assigned to StrikeCheck in 2019 included at least one television.
According to a recent study by the Statistica Research Department, there were 102 million smart television users in the United States in 2019, and that number is expected to grow to 119 million by 2022. Smart televisions offer all-in-one features such as built-in wireless. However, multiple devices work in conjunction with traditional televisions to provide these capabilities – and they may appear in the claims you're handling.
Streaming devices allow users to watch live, recorded, and on-demand programs and movies through the internet. DVD and Blu-Ray Players, which are also included in claims, enable people to watch movies and shows from discs. Receivers and speakers enhance the experience regardless of the type of television the insured has by processing audio and visual signals and amplifying them. But these supplemental devices are also susceptible to damage. Media players, audio equipment, and receivers each accounted for nearly 10% of the entertainment equipment StrikeCheck assessed last year, with streaming devices being the least frequently claimed at 6%.
Perils that Affect This Equipment
Though multiple devices are often used together to boost the watching experience at a residence or business, damage to one doesn't guarantee it for all. Adjusters should be careful when handling claims that include entertainment equipment to ensure each component is thoroughly assessed.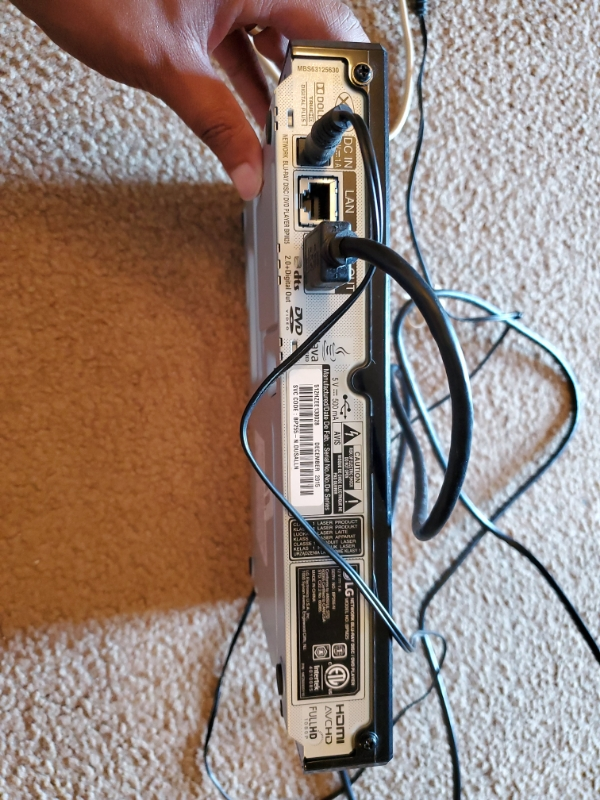 High voltage surge is frequently confused for lightning, as was the case for this DVD Player.
High Voltage Surge
High voltage surge is the most frequently identified peril, occurring in 86% of the claims related to entertainment equipment, according to StrikeCheck's assessments.
In one claim an adjuster assigned StrikeCheck, multiple home entertainment electronics were damaged. The policyholder reported lightning struck his home and damaged the antenna, went through the cable to burn out the modem, and damaged three televisions and a Blu-Ray disc player, among other items.
StrikeCheck's team determined the primary cause of damage wasn't lightning but high voltage surge based on the results of the onsite assessment. The technician reported two televisions, a gaming console, DVD player, and a router would not turn on after being connected to a verified power source, which indicated they were all electrically damaged.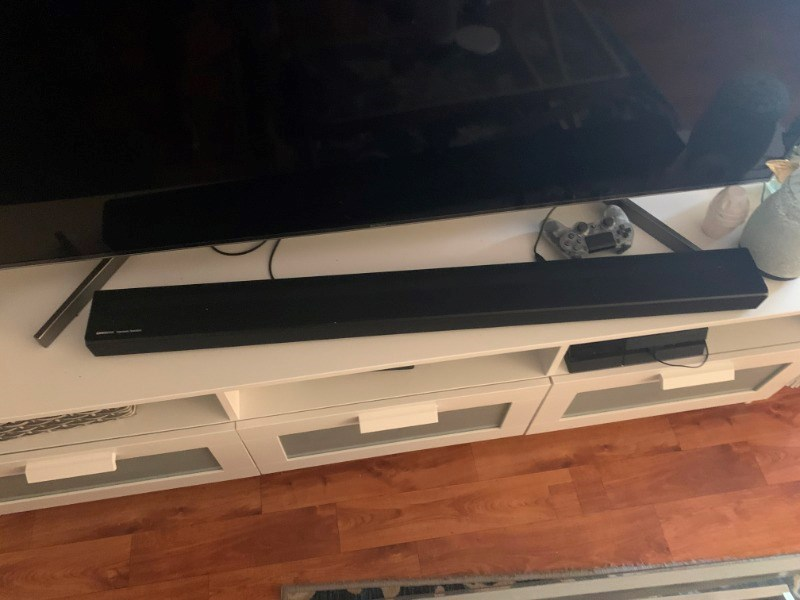 Water can be a cause of loss for entertainment equipment, which could result in a settlement for repairs or replacements.
Water
Water damage was the second most frequently identified peril for home theater equipment.
An adjuster assigned a claim to StrikeCheck after a policyholder said a pipe burst in the ceiling and damaged the insured's television and soundbar. The StrikeCheck technician performed an onsite assessment and found both components turned on when connected to power, but neither functioned properly. The television would lose signal connections, and the sound bar produced static. These are both consistent with exposure to unintended moisture.
Other Perils
A large majority of the entertainment equipment assessed in 2019 sustained damage from a high voltage surge; however, there were some other perils. Additional causes of loss likely covered by an insurance policy include fire, theft, and lightning.
It's important adjusters complete comprehensive assessments to ensure they settle claims accurately. Equipment that falls and breaks or is scratched is likely not covered under a basic homeowner's insurance policy. If the device fell because a professional installed it incorrectly, it may be covered by that person or the company's liability insurance.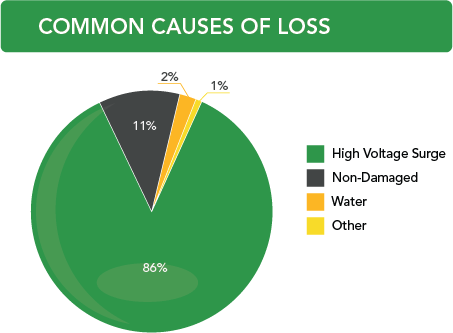 High Voltage Surge was the most common peril, but non-damaged home theater equipment accounted for 11% of the claims StrikeCheck assessed in 2019.
Non-Damaged Equipment
StrikeCheck's team determined more than 10% of the equipment assessed by technicians was found to not be damaged at the time of the inspection. Frequently, claims have multiple items that are damaged and covered by the insurance policy in addition to devices that are in proper working order.
In the high voltage surge claim example, five of the items were affected by the electrical surge and damaged. However, testing showed one of the televisions and a soundbar were working as intended and shouldn't have been included in the claim.
Adjusters should complete a comprehensive assessment to prevent unnecessary claim leakage by replacing or repairing undamaged items.
Replacement Equipment Should be Like Kind and Quality
High voltage surge frequently causes enough damage to the device's electrical system that it would be more expensive to repair the item rather than settle for a replacement to return the policyholder to a pre-loss condition. When that happens, the adjuster must be sure the settlement value is for equipment that is of Like Kind and Quality ensure the settlement is not paying for an upgrade or settling for inferior equipment.
What can StrikeCheck do to help adjusters?
StrikeCheck enables adjusters to make better settlement decisions through our comprehensive assessment process for electronics and specialty item claims. Our team has a wealth of knowledge about home theater equipment, as well as appliances, computer equipment, solar panels, pool equipment, plumbing, and generators, among other items. Adjusters can settle claims accurately through our reports that provide cause of loss and scope of damages.
We understand the importance of insurance carriers eliminating claim leakage. Each final report provides a recommended settlement and applied depreciation. It also includes specific recommended replacements to alleviate confusion and ensure Like Kind and Quality items. This enables adjusters to settle claims with all the information they need.
Let StrikeCheck handle your electronics claims assessments so you can get your policyholders back to the show. All they must do is decide what to watch next.